Some of the extremely rare impacts of the Covid pandemic on the tourism industry are creating the explosion of many new tourism trends, including health tourism. What do you think about the trips that help you find the balance both physically and mentally? Let's explore with Traveloka!
1. What is health tourism?
In English, "Wellness" means health; includes the meaning of "Healthy" (physical) and "Spiritual" (spiritual). Wellness Tourism is a program that combines tourism and experience with operational activities to improve physical and mental health.
Wellness Tourism is a type of tourism associated with health that is very popular in the world. The Covid 19 epidemic broadcasts people's interest in protection and health equipment. So, instead of simple tours, more and more people are taking health and wellness tours. It is the cause of establishing explosive power after the pandemic. This travel trend not only helps you satisfy your passion to discover new things, enjoy delicious food or see beautiful scenery, but it will help you regenerate energy, improve your health. more toxic and refined.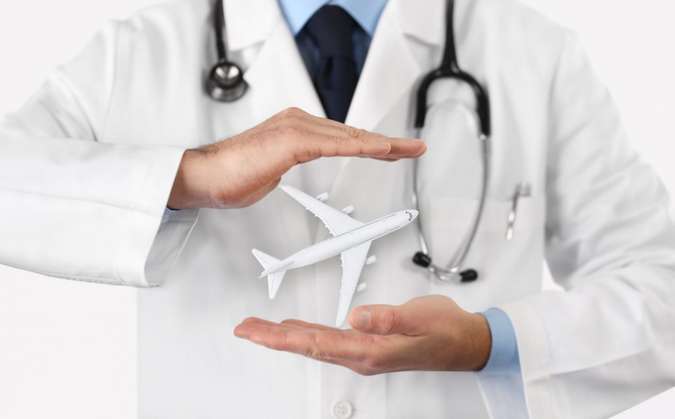 Wellness Tourism is associated with health care activities. @ShutterStock
2. Salient features of health tourism
Tourism associated with healthcare will be a tourism trend after CovidHOT in Vietnam as well as many countries around the world. The reason is because during the raging pandemic, we had to experience a feeling of fatigue. , anxiety, stress often. Physical activities, sports, travel are also restricted, making each person's body sluggish.
Wellness Tourism aims at relaxation and relaxation where each participant will experience health care activities or services. It can be meditation sessions to help you calm down and relax mentally; is a hot mineral bath, massage or beauty treatment in the Spa; is practicing Yoga or nursing; is cycling, or engaged in farming…
Choosing Wellness Tourism, you will temporarily put aside your food preferences to choose healthy dishes. Health tourism destinations are also places with a quiet living environment; fresh air; beautiful natural scenery. All will help you improve your physical health and relax your mind.
3. Suggestions for overseas healthcare travel destinations
Japan – the land of cherry blossoms is a destination that is loved by many tourists around the world. Coming to Japan, you will be immersed in hot mineral springs amidst poetic nature. You can choose from several hot springs such as Hokkaido, Guma, Yuzawa Onsen Niigata, Nyuto Onsen in Akita.
The Philippines is famous for its charming and peaceful stretches of beaches. This will be a place to help you release the sorrows and pressures of life. Palawan, Boracay or Cebu are all suitable destinations if you want to associate your post-Covid trip with the goal of recovery and health promotion.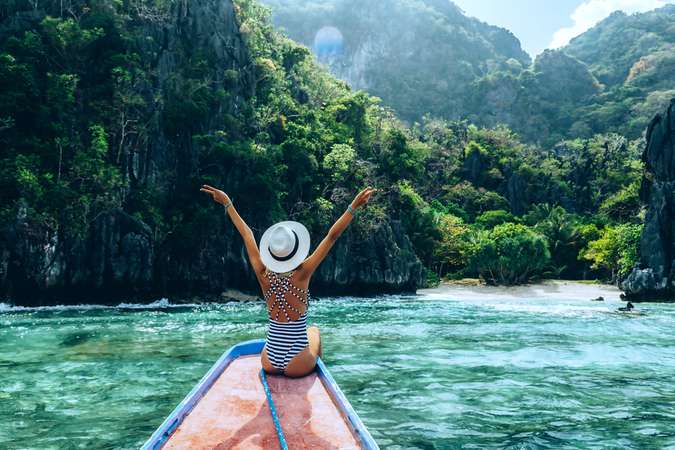 The Philippines attracts tourists with its pure scenery from the sea and islands. @ShutterStock
Coming to beautiful Italy, you can "purify" your body by "bathing grass" at Dolomites. The grass pads help to treat the body and bring a sense of comfort and relaxation. The Alpe di Siusi mountain range with its fresh and pure air is an ideal place for you to practice yoga or meditate.
Cabo San Lucas in Mexico is also a great destination to experience Wellness travel. It offers body therapy services according to the method of energy transformation; moon yoga; body cleansing with herbs,… You will really enjoy when your body is relaxed with a shawl stretching treatment.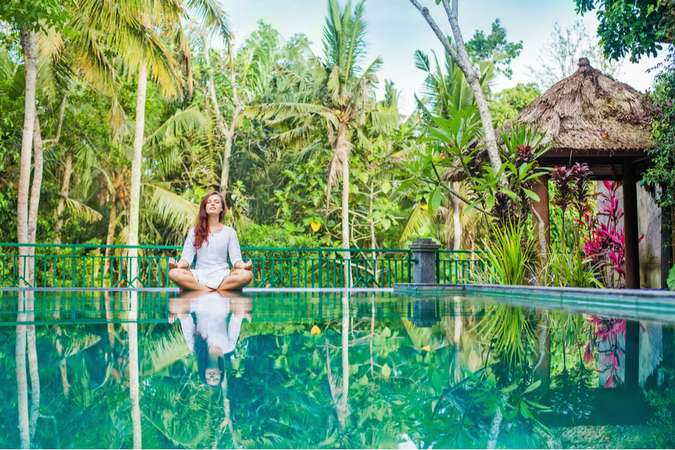 Purify the body with natural treatments
4. Ideal destination for domestic health tourism
If you want to experience health tourism in Vietnam, it is not difficult to find the ideal destination. The most prominent are Hanoi and Hoi An, these two places have entered the Top 10 best destinations for health tourism in Asia.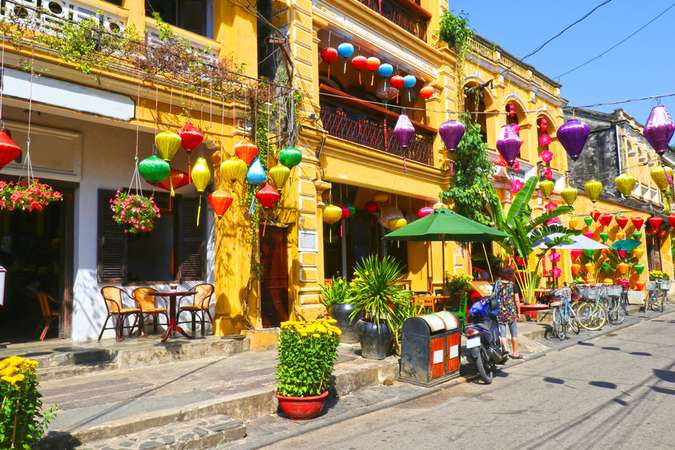 Hoi An is a beautiful city that can soothe your soul. @ShutterStock
Da Nang, Nha Trang, Phu Quoc, Vung Tau are also places that you should refer to to choose a resort. In addition, Cat Ba, Ha Long Bay, Trang An… are also great choices. Interested in health care tourism associated with spirituality, you can choose the destination as Truc Lam Bach Ma Zen Monastery (Hue); Truc Lam Zen Monastery (Vinh Phuc)…The trend of tourism associated with health in Vietnam is becoming more and more popular. Health care services and activities are also invested by many tourist areas. If you are ready to experience health tourism, plan and book flight tickets and hotel rooms today!